Let Food Be Your Medicine
Digital nutrition in healthcare Trade & Information event
Over the past four years the Netherlands Embassy in Brussels has been actively engaging within the field of nutrition in healthcare. The embassy has organised several events in Flanders, exchanging knowledge and creating valuable connections between Dutch businesses and Flemish healthcare organisations. 2019 marked the year for the event in Luxembourg.
Given the positive reception of the event in the region, the embassy decided to once again host an event with a focus on Luxembourg this year. Simultaneously we are shifting the focus of the event in Belgium towards Wallonia.
On the 3rd of June we brought together Dutch, Luxembourg and Belgian organisations to engage with one another to exchange experiences, innovations and knowledge. Through this setting we gave the Dutch companies and the Belgian & Luxembourgish healthcare organisations the opportunity to meet with each other through 1:1 matchmaking.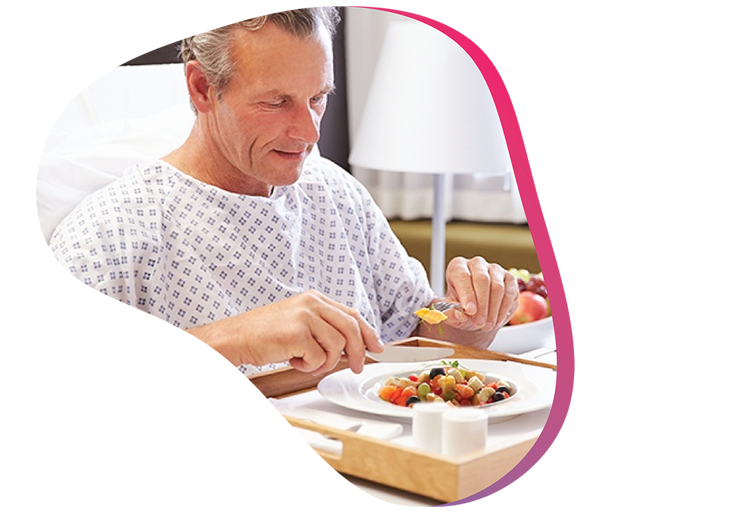 Who should join this mission?
The following types of companies and organizations were present from the Netherlands: 
From the Wallonia, Luxembourg & Flanders:
Some background information
In case of illness or medical intervention, the body needs more nutrients for recovery. Good and tasty food in a healthcare facility is therefore part of optimal treatment. In this way we prevent malnutrition in healthcare and speed up recovery. Patients can also be nutritionally prepared for an operation.
Only by connecting prevention and care can nutrition become an essential part of the healing process. After all, today, 20-50% of hospital patients are malnourished. Moreover, it is known that healthcare costs for these patients are significantly higher than for patients with healthy BMI values (over twice the amount).
To work on this and take it forward, we need to look at the whole process. This means bringing together and connecting governments, companies, healthcare organisations and knowledge institutions. Especially during the challenging times we live in now, there is a clear social interest in exchanging knowledge and ideas - especially across national borders.